QUALITY SPECIFICATIONS
ROMANO GOLF VILLAS
FOUNDATION AND STRUCTURE
The foundation will be executed by means of perimeter retaining walls, footings, slabs or piles according to the specifications defined in the geotechnical study to be carried out.
Reinforced concrete structure with slabs and / or concrete slabs.
Supervised in its entirety by the Technical Control Agency.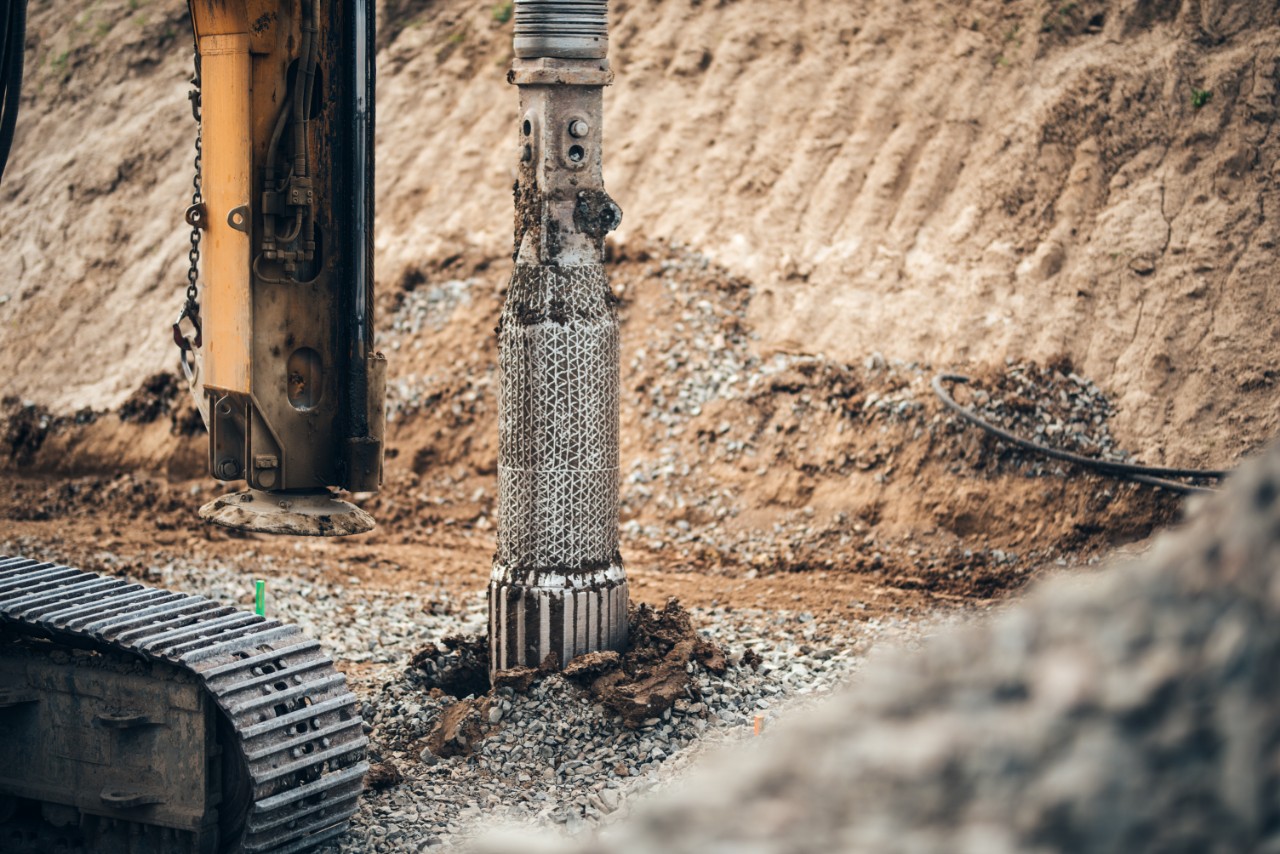 FAÇADE AND ROOFINGS
The exterior cladding will consist of a façade composed externally of ½ foot brick factory, perforated internally with water-repellent mortar. Thermal insulation using projected polyurethane foam and internally laminated plaster with acoustic-thermal insulation including air chamber according to CTE. The exterior finish will depend on the area, combining meshed and trowelled plaster with irregular natural stone cladding.
The ground floor terraces will be finished with porcelain floor imitating the interiors but non-slip pavement. They will be executed as traversable roofs in areas over living spaces, that is, with slope formation, waterproofing sheet, geotextile, thermal insulation and final finishing.
The upper floor terraces (solarium) will be executed just like the previous ones and will have a glass railing.
Inverted roof with gravel in non-passable areas.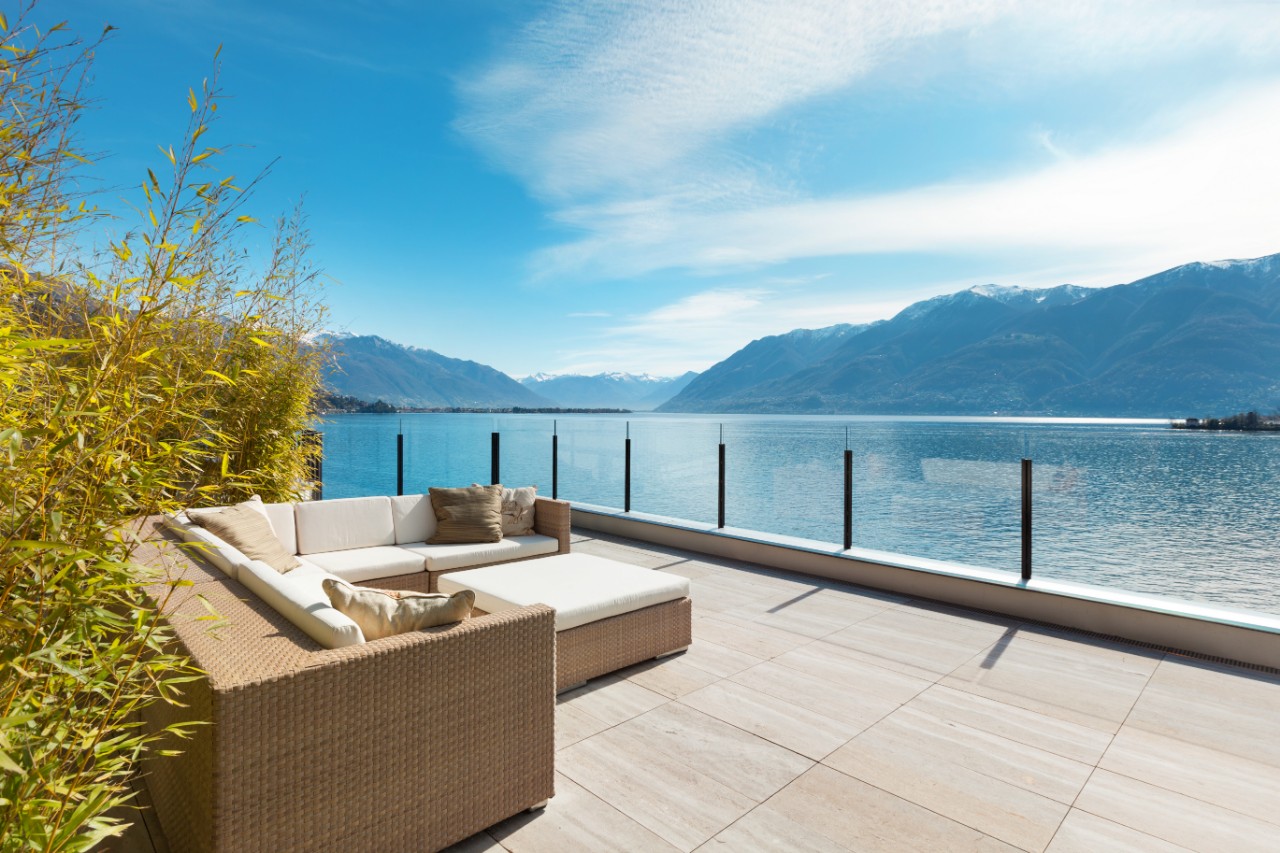 EXTERIOR CARPENTRY
Doors and windows from floor to ceiling executed in aluminum Schüco brand or similar, lacquered finish, with thermal bridge break, with system of recessed guides that allow a complete continuity between interior and exterior. Double safety glazing with low emissivity.
Pre-installation of motorization system for blind mechanism is included.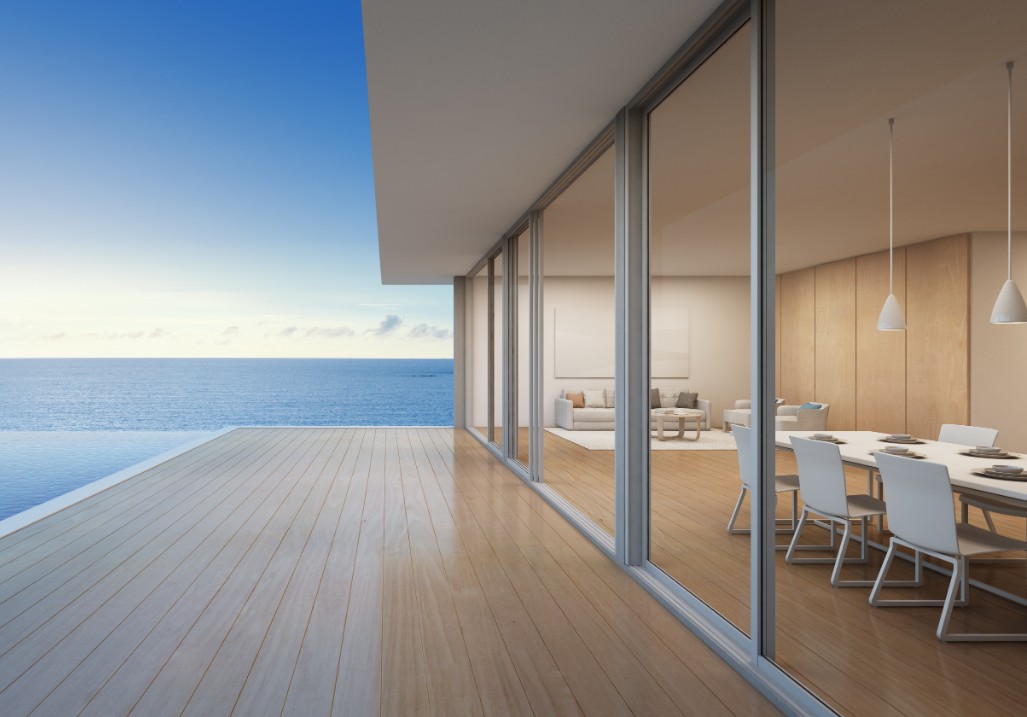 BASEMENT
The basement will be distributed in two rooms: a facilities/machinery room and an diaphanus or multipurpose room. Endowed with natural light from large windows to English courtyard
The utilities room will have a trowelled floor and a lining in walls and ceilings of laminated plasterboard.
The diaphanous/open room will be delivered in rough, with paved floor, visible structure and with connections of light, water and sanitation for a possible future adaptation.
EXTERIORS
Garden finished with natural grass, hedges in medians and low water demand tree species will be planted, also equipped with automated irrigation.
Concrete pergola for car parking. The paving of this area and the access to the house will be de-activated concrete.
Execution of barbecue area and sink and storage furniture, installation of light, water and sanitation according to project.
Exterior plot closure with blind wall of 1.30 m. of height and solution of metal fencing up to a height of 2.20m.
Separation área between house access and swimming pool area finished with irregular natural stone cladding.
Designer metallic exterior and garage door, with automatic opening mechanism with remote control and protection card with automatic stop.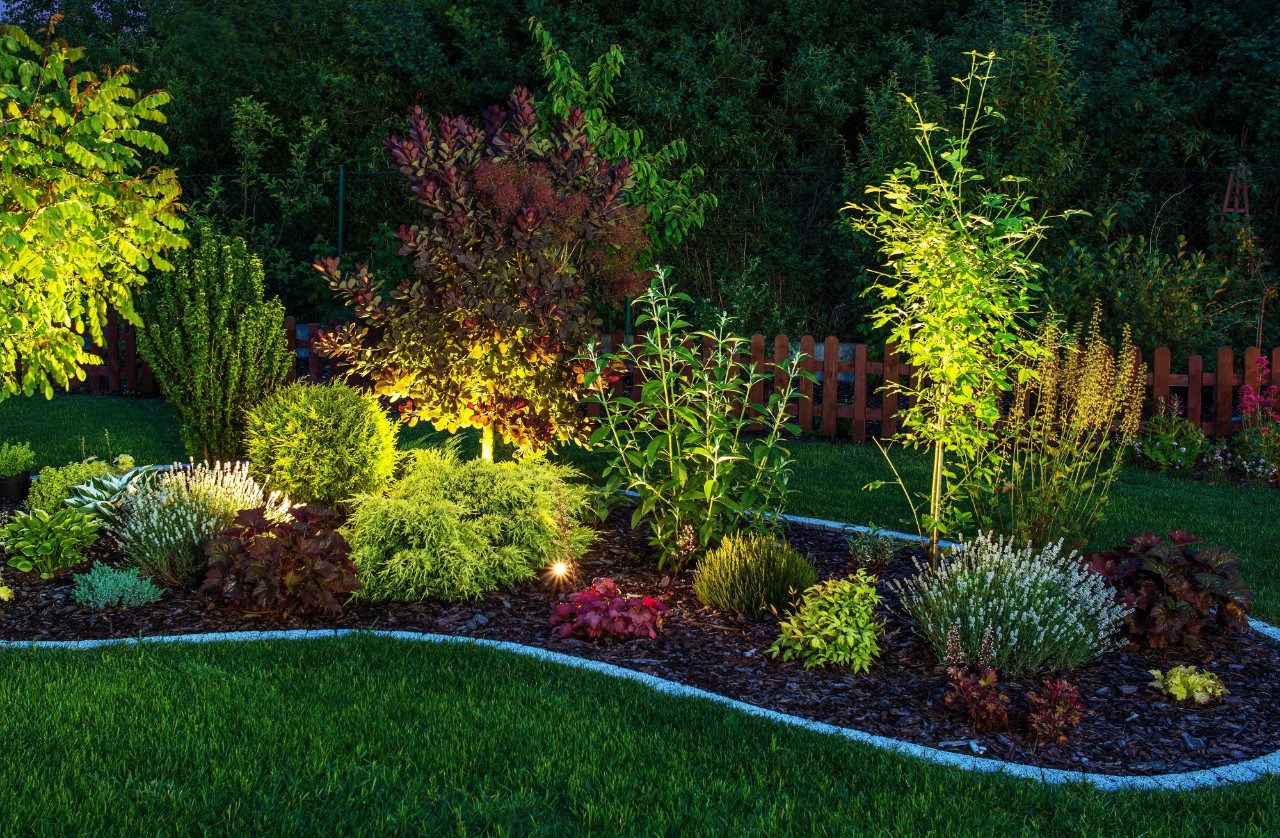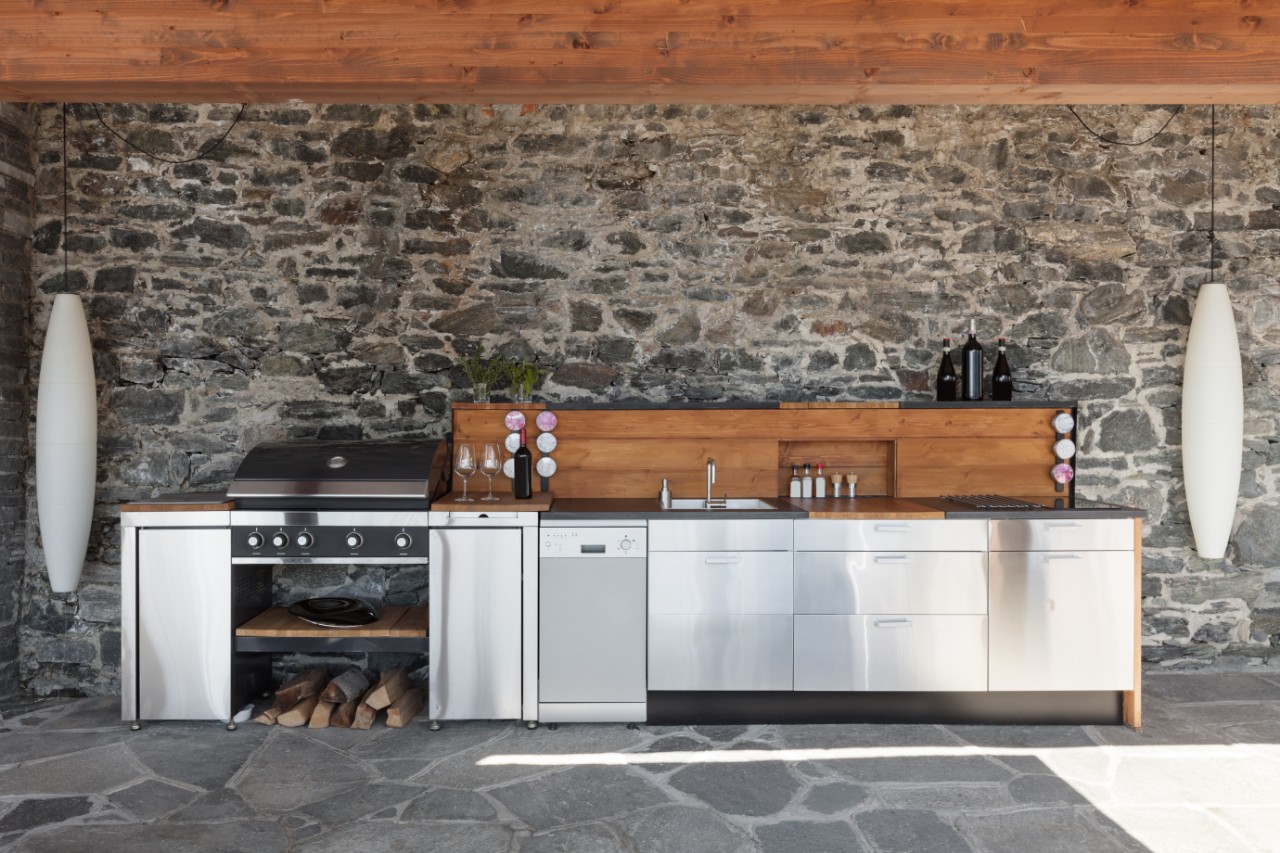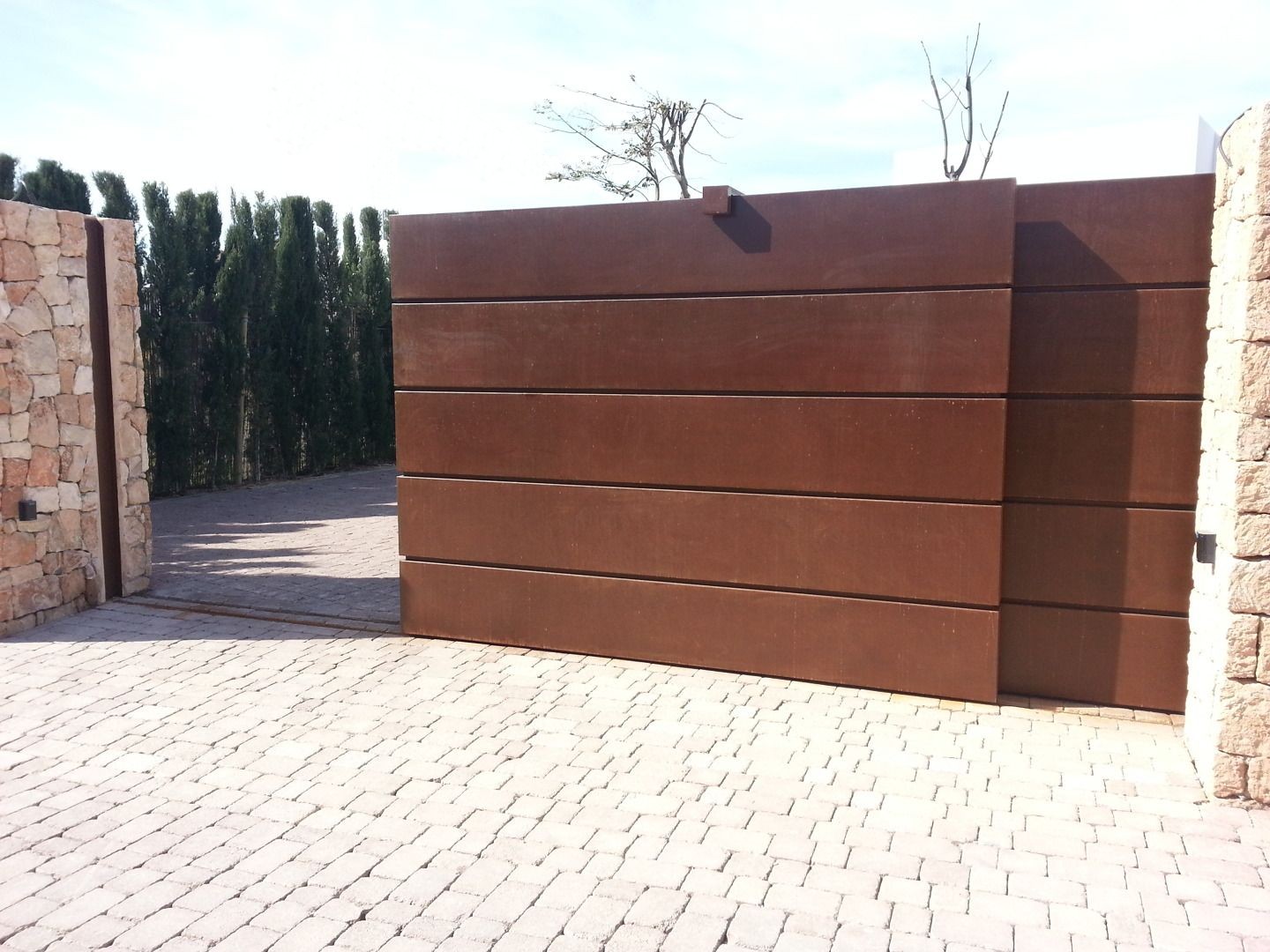 POOL
Infinity pool with a spectacular size of almost 60m2 and design according to project, equipped with two surfaces at different depths: one shallow for relaxation ideal for sunbeds and another deeper for bathing, with salt base water filtering system, interior finish to be defined by D.F.
It will be delivered full and functioning and with night lighting by LED with color change.
Shower area near the pool.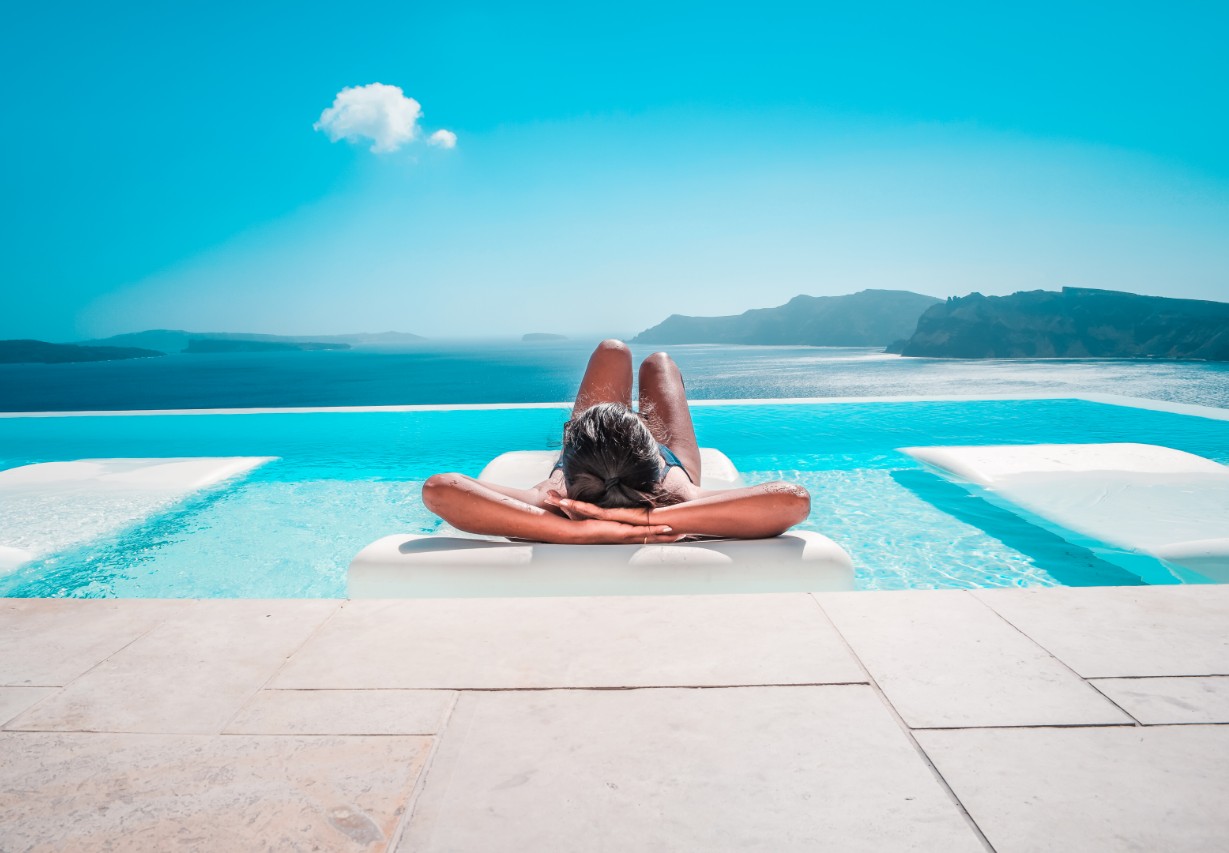 INTERIOR PARTITIONS AND SUSPENDED CEILINGS
The interior divisions between the different rooms will be formed by laminated plaster walls and thermal-acoustic insulation inside, executed on galvanized steel profiles.
The living room and bedrooms will include a design with a chandelier or perimetral recess with an indirect line of light. In the rest of the rooms, false ceilings will be installed by means of a load-bearing metal structure and laminated gypsum boards, except in the hall and kitchen, which will be made of pine wood to give greater warmth.
The external stone cladding penetrates the house, so that the stairwell and walls that surround it will be covered with it.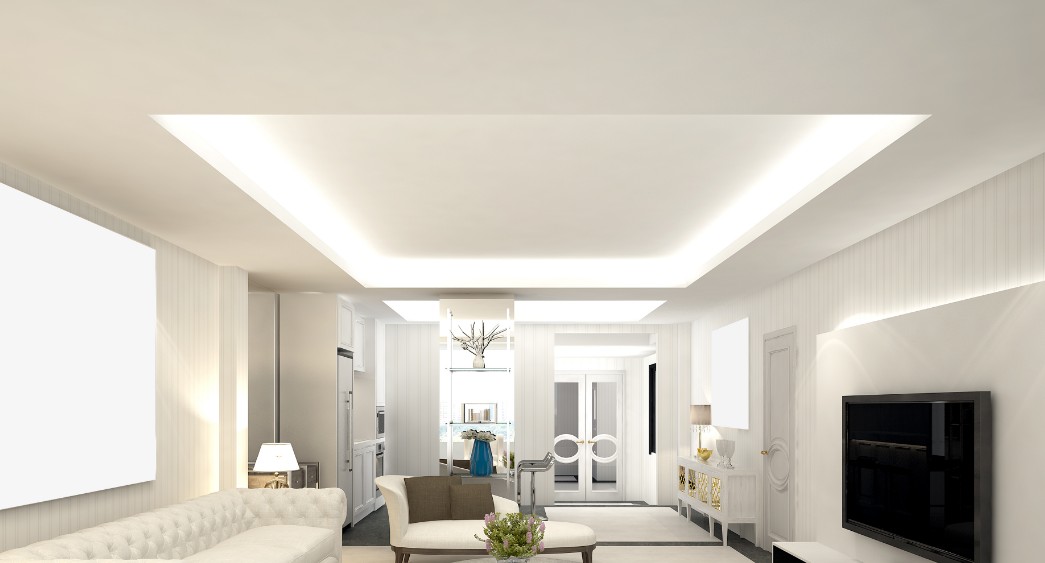 FLOORING, CLADDING AND PAINT
In the interior of the house porcelain stoneware tiles of large format and top quality will be used.
In the bedrooms this material will have the possibility of being replaced by a wooden platform.
The staircase from ground floor to first floor will be clad in wood in steps and walls respecting the integration of natural stone of the structure. The access stairs to the basement.
The areas exposed to water will be covered by the same material used in floors and the rest of the walls will be made of hydrophobic plasterboard.
Ecological white plastic paint, finished smooth, top quality.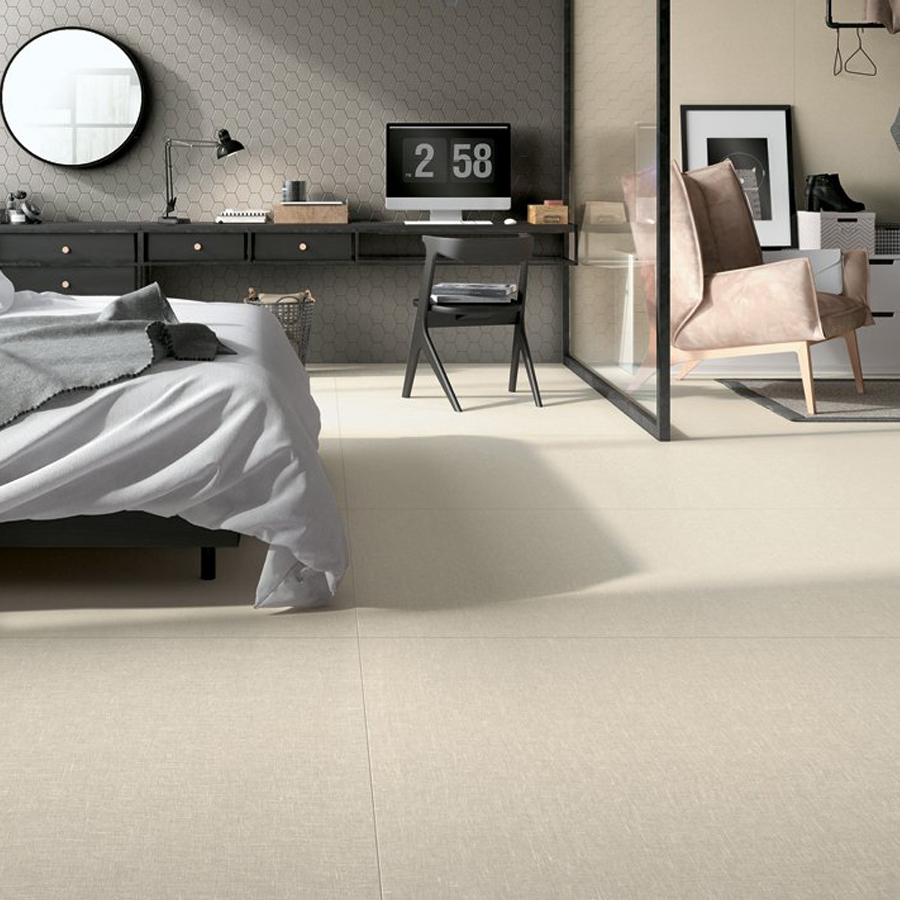 INTERIOR CARPENTRY
Reinforced front door, with a pivoting leaf and with a 5-point security lock.
The doors of passage will be finished with natural wood or lacquered in white of special height to election of DF, with system of hidden hinges and magnetic handle.
Built-in and fully fit wardrobes with doors (folding or sliding) of the same quality and finish as those of passage.
Glass railing or wooden handrail on stairs, according to zone.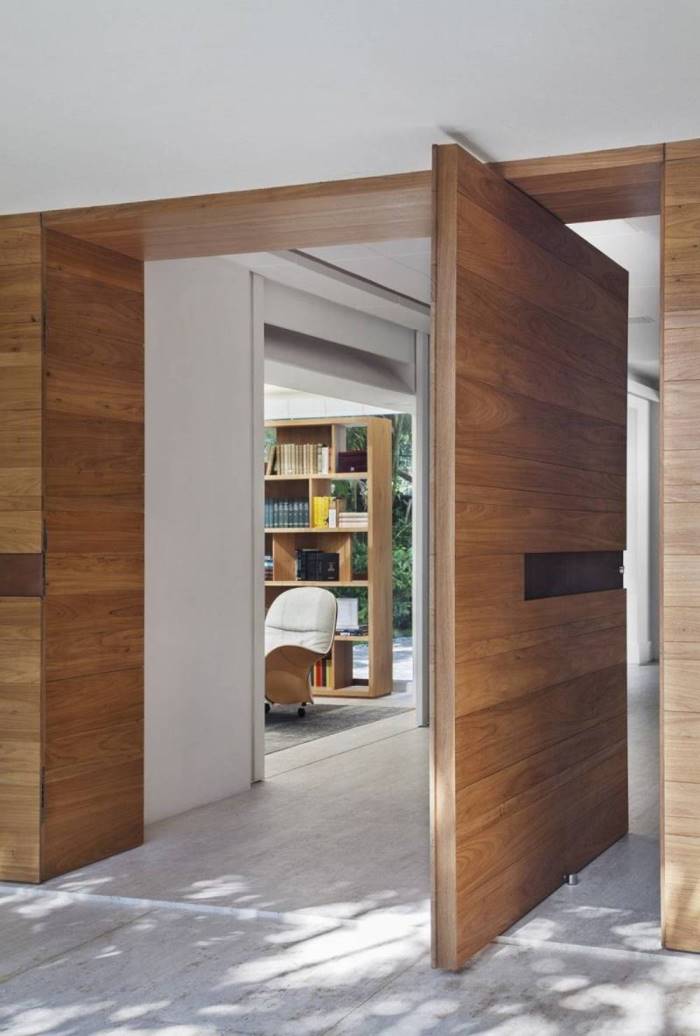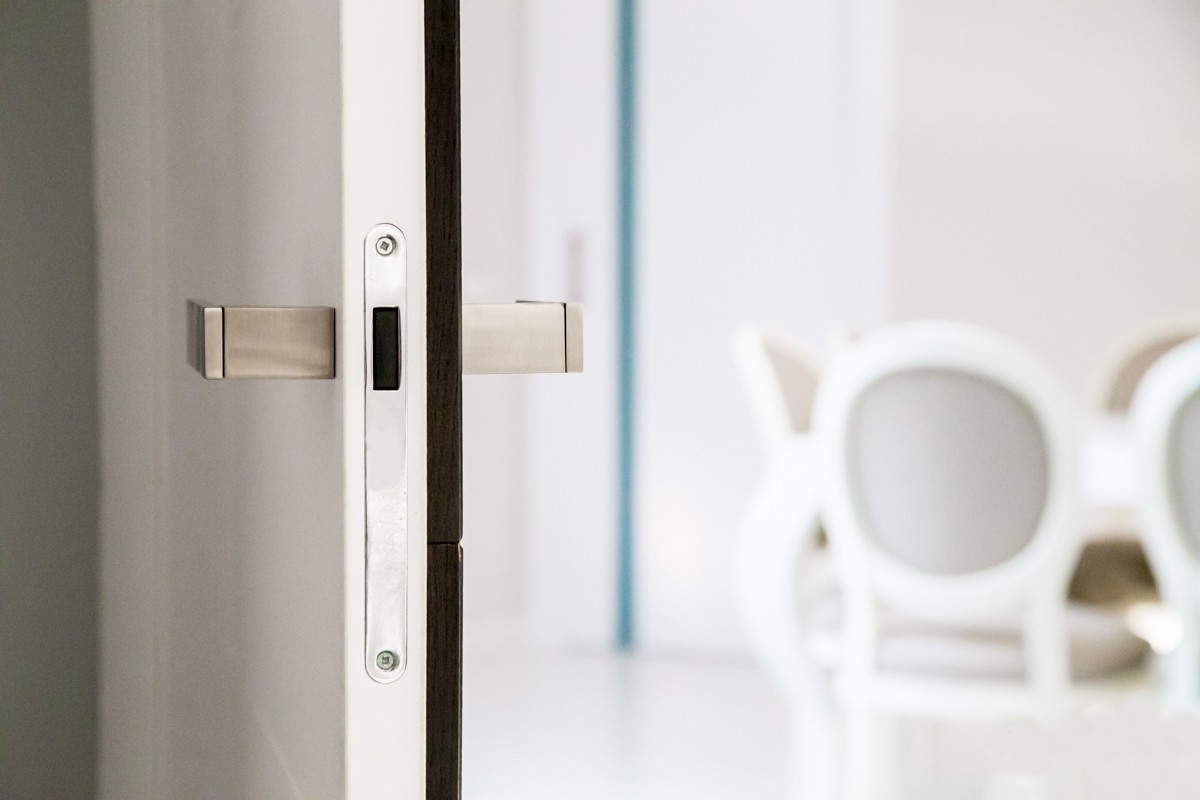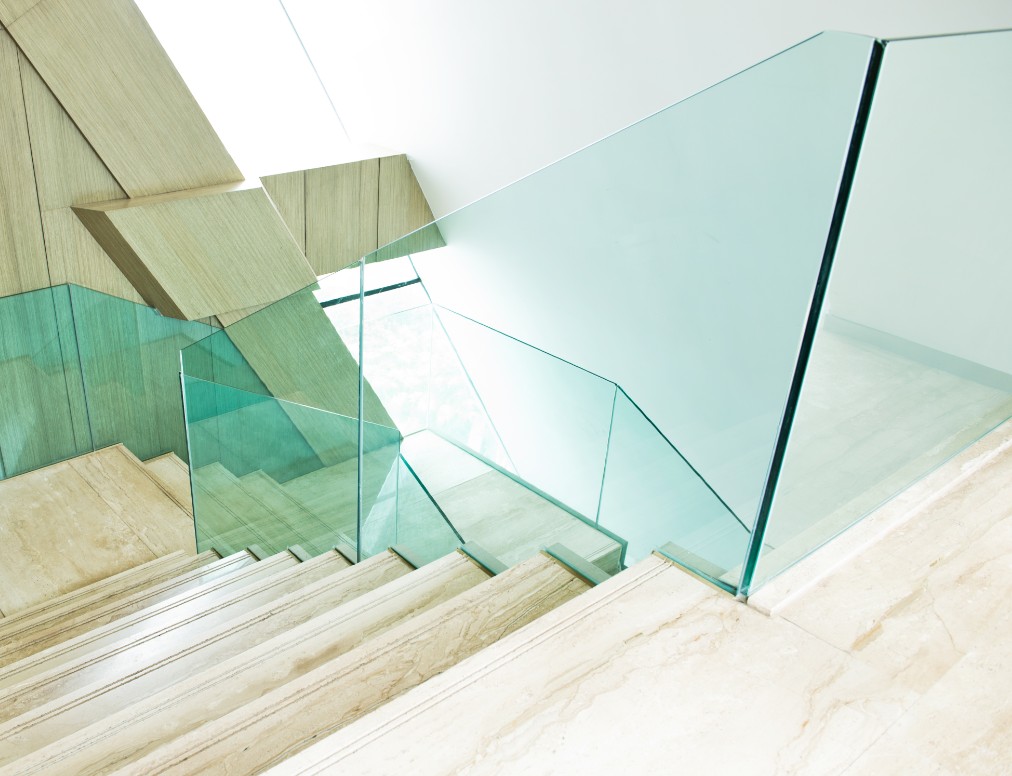 BATHROOMS
Suspended toilets with hidden cistern VILLEROY & BOCH, ROCA brand or similar.
In the Master bathroom, there will be a DEKTON type countertop with integrated sinks, built-in wall-mounted faucets and retro-lit mirror.  In the shower area a large format sprinkler with rain effect and cascade will be installed, embedded in the ceiling and an electronic thermostatic control that will allow greater temperature and water volume management during the bath, assuming a significant saving in water consumption.
In the rest of the bathrooms the sink will be bol type on wooden counter top.
All faucets will be GROHE brand or similar.
Screens will be installed in all showers, executed with tempered fixed glass.
Acid safety glass doors in interior distribution of bathrooms.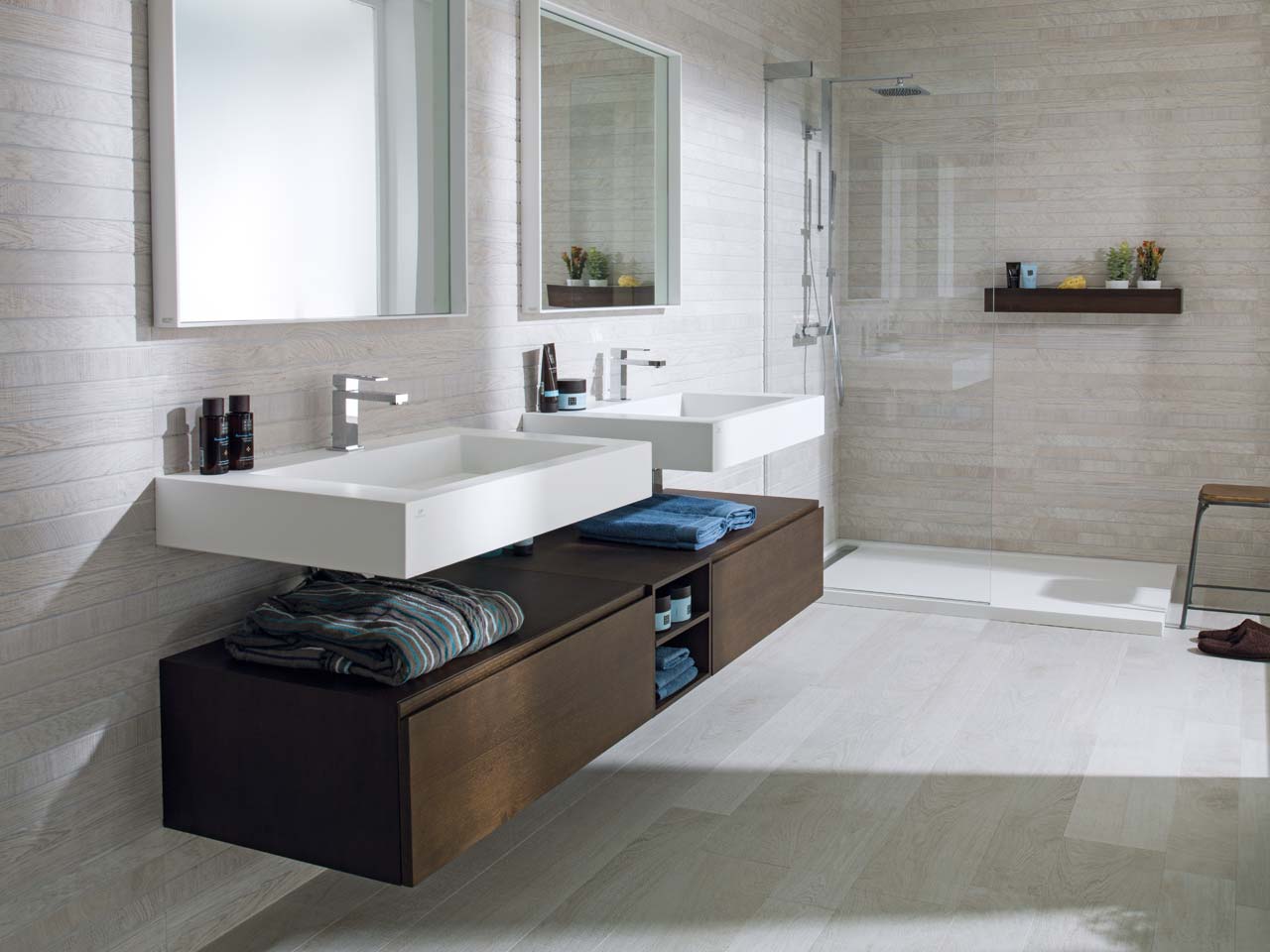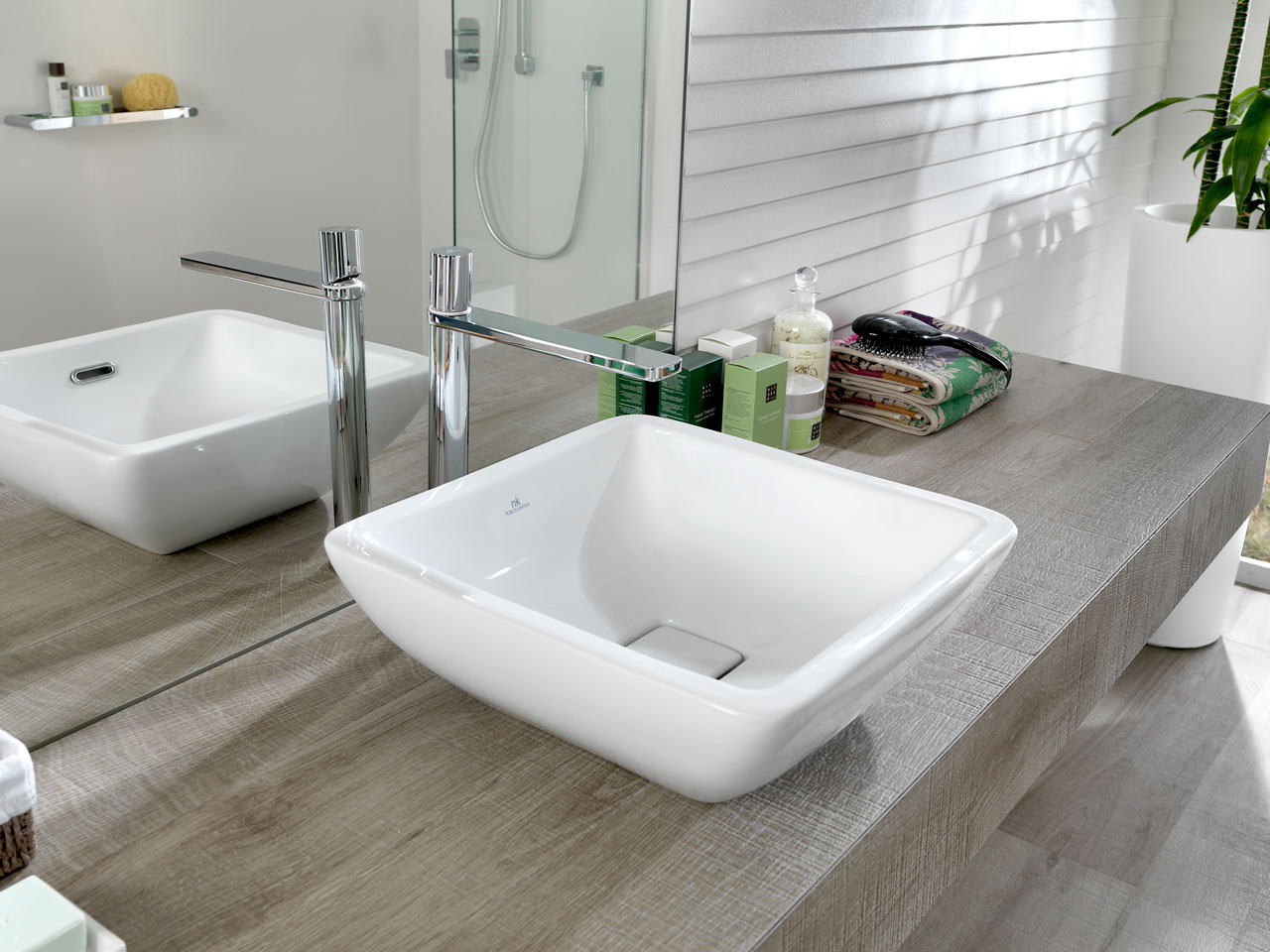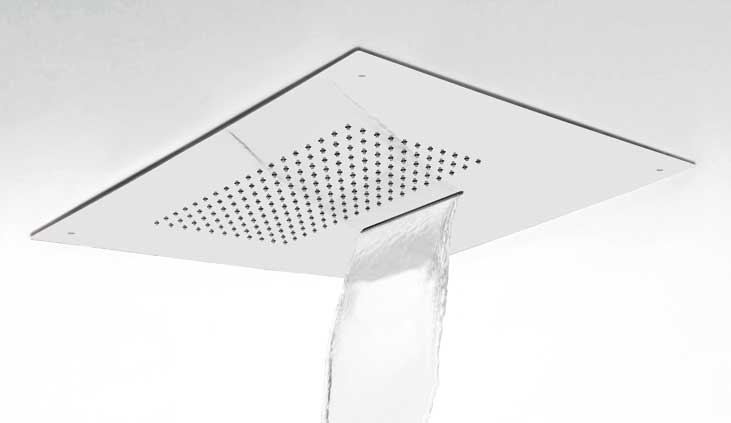 KITCHEN
Fully equipped kitchen, SIEMENS or NEFF brand appliances with energy rating "A or higher", DEKTON or SILESTONE countertop with built-in sink, high and low white-lacquered paneled furniture or another color to be chosen by the client among those available, with completion in high gloss or matte.
The following appliances will be delivered: oven, microwave, induction hob, refrigerator, extractor hood, and dishwasher.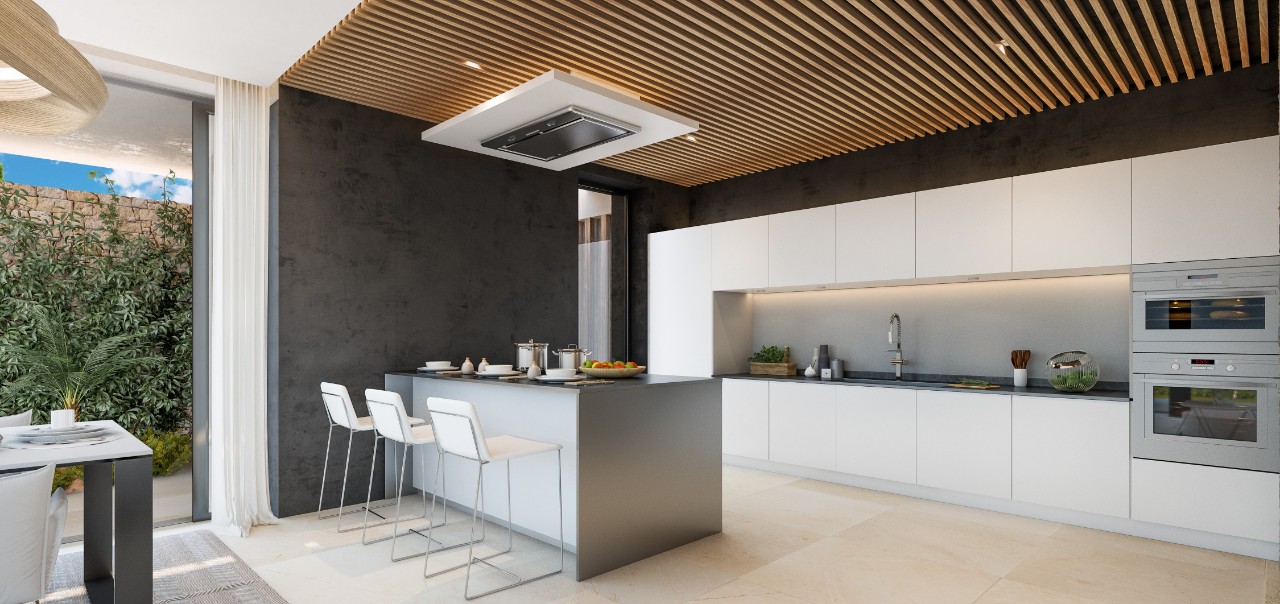 LAUNDRY ROOM
All the houses have a laundry room, equipped with washing machine and dryer, SIEMENS or NEFF brand or similar.
ELECTRIC INSTALLATION
Complete electrical installation in housing and terraces with 1st quality mechanisms Niessen or Schneider brand or similar,  white or similar. With general and secondary switchboards complying with the regulation of the low voltage regulation in force. Including lighting in all rooms with LED type luminaire.
Candileja with indirect light LED type in bedrooms and living room.
Stair lighting by indirect light step by step.
Main access to housing with embedded lighting via beacons with LED technology.
Pre-installation of decorative lighting system in the garden.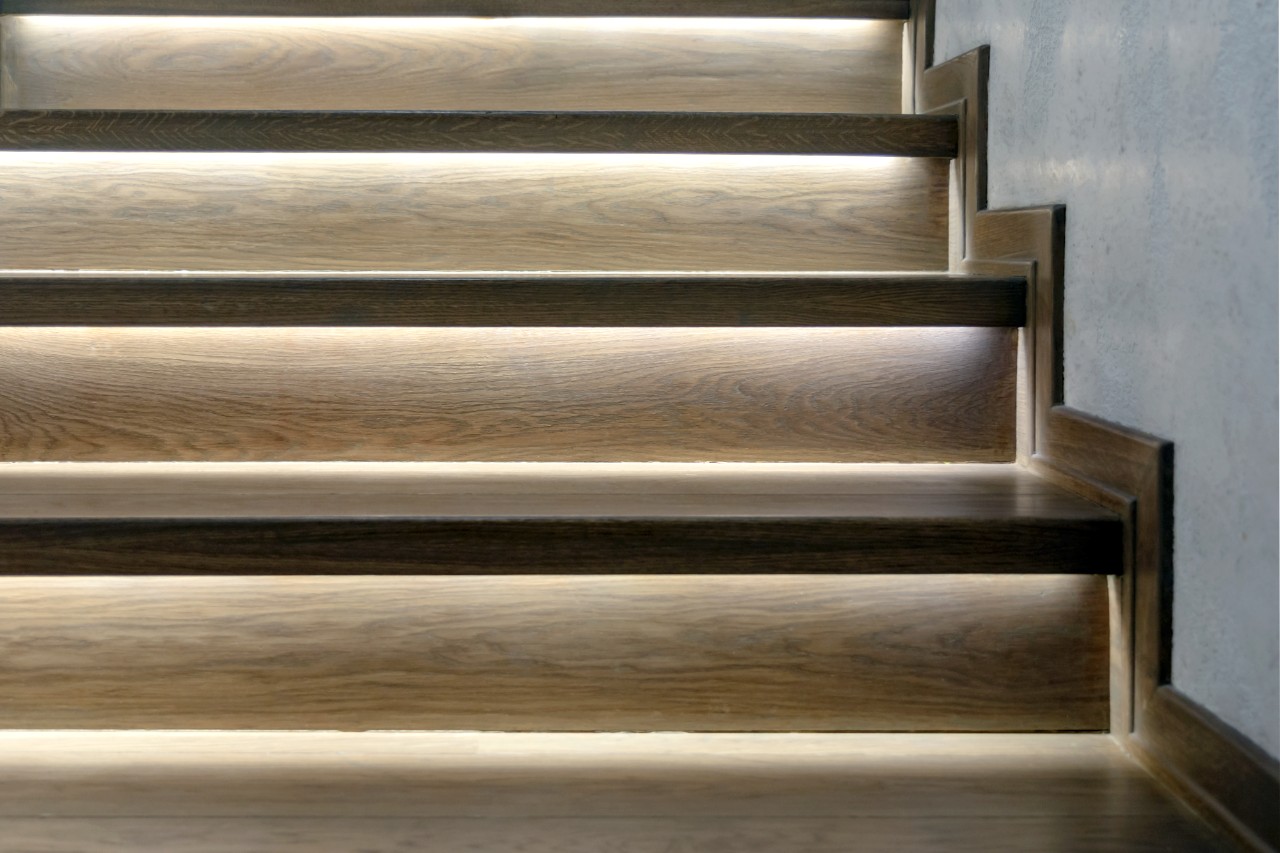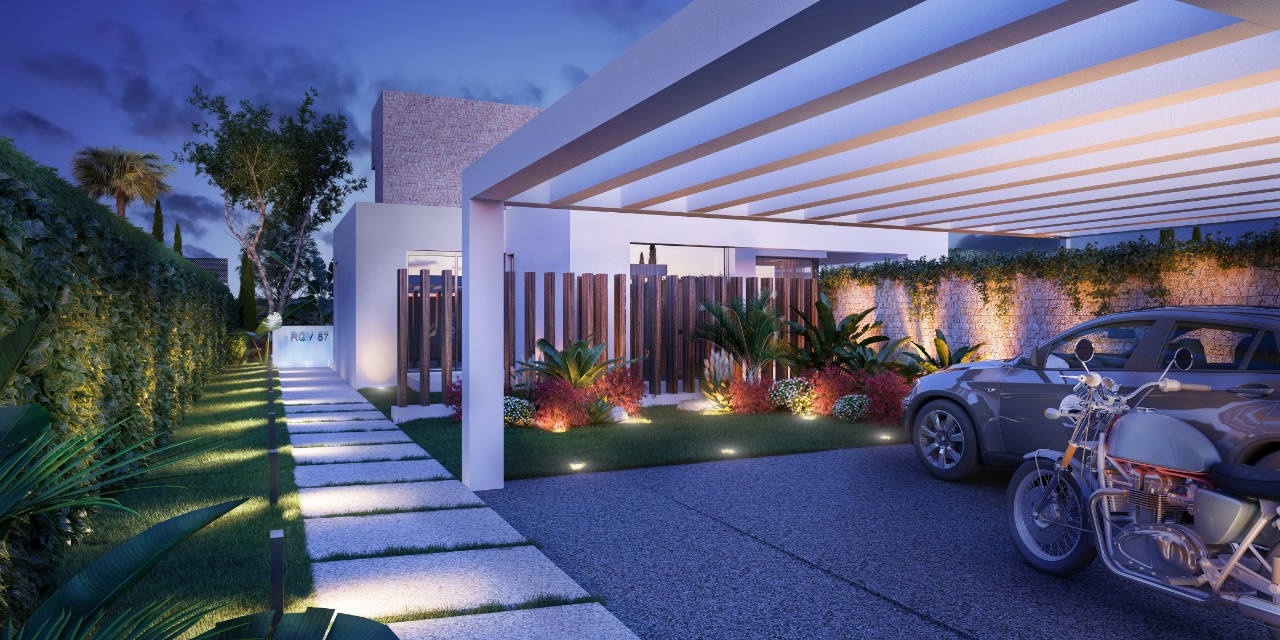 TELECOMMUNICATIONS AND ALARM SYSTEM
Top-quality electronic video entryphone.
Pre-installation of alarm system.
Television, telephone and data points in all rooms prepared for any home automation system that wants to be installed.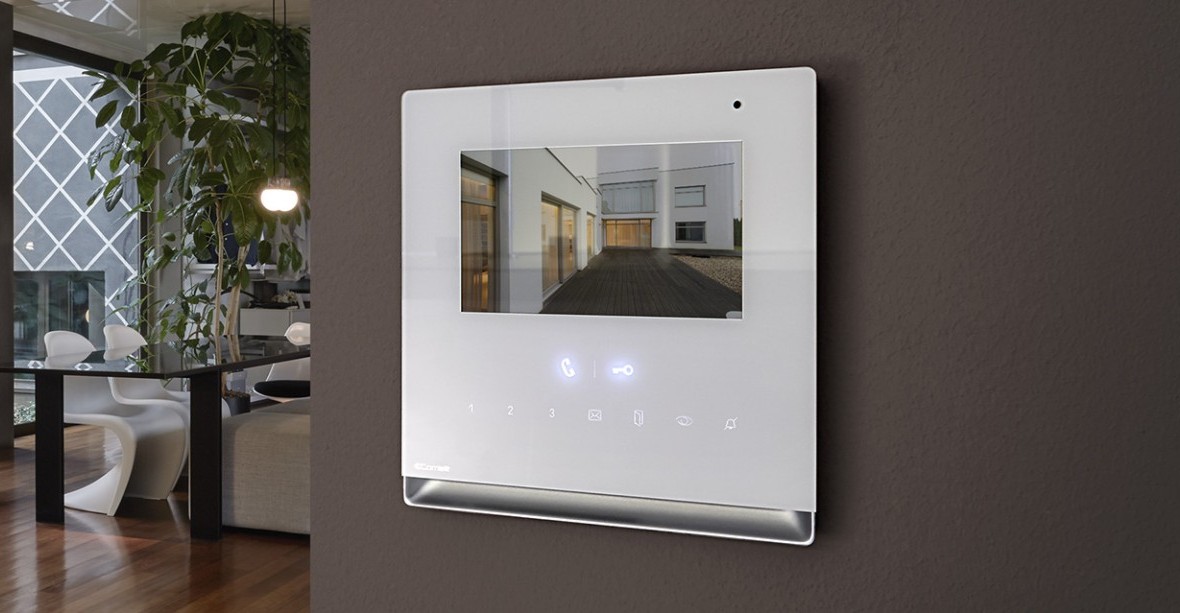 HEATING AND AIR CONDITIONING
Air conditioning system brand DAIKIN or MITSUBISHI for underfloor heating and air conditioning ducts throughout the house. Except in the bathrooms that the radiant floor will be electric.
Aerotermia is a renewable energy system that uses air as the main source of energy. The installation of fossil fuel boilers is avoided by means of a single air conditioning system which, besides being pollutants, presents a risk when operating with flammable energy sources. It is also much more efficient since it consumes 80% of renewable energy and only 20% of electricity, thus emitting less CO2 into the atmosphere.
Decorative bioethanol fireplace in living room.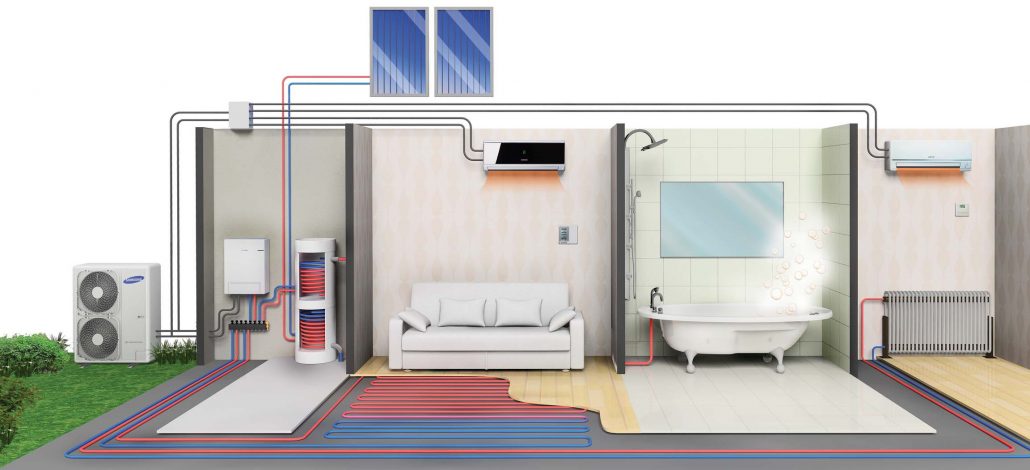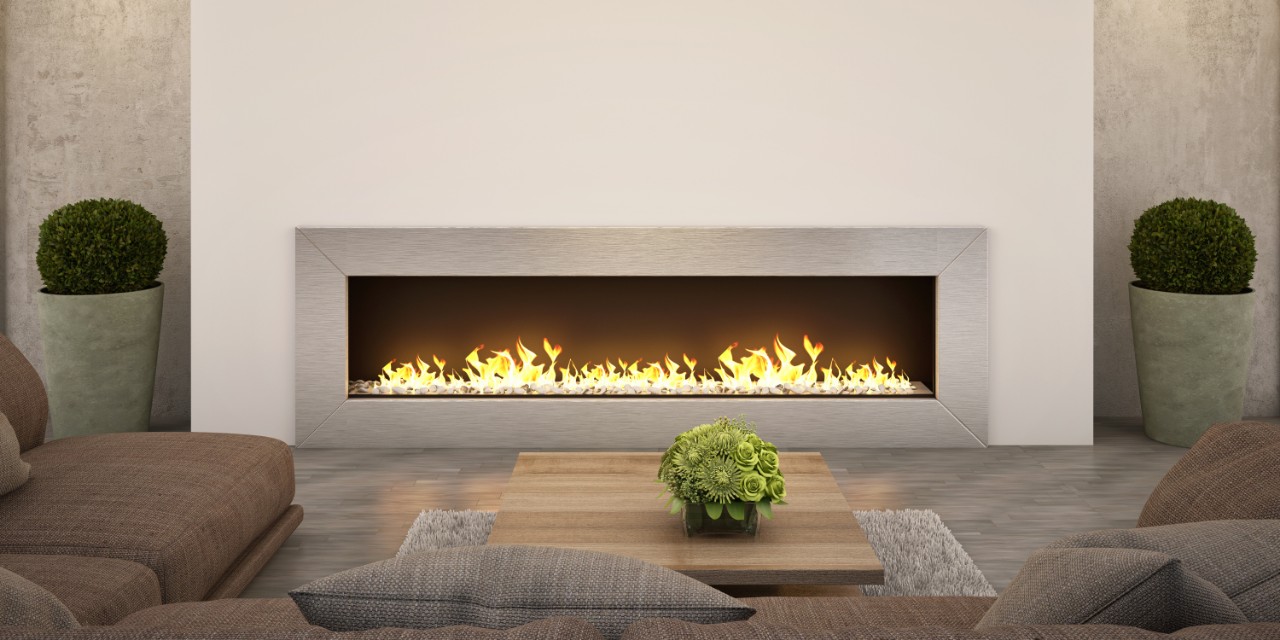 HOME AUTOMATION
Both heating and air conditioning will be controlled by home automation through Airzone, an intelligent thermostat with which to achieve an economic and energy savings of up to 53%. You can control it from the thermostat itself or remotely with your Smartphone or Tablet as it has an application where you can choose the temperature of each room, program its on or off.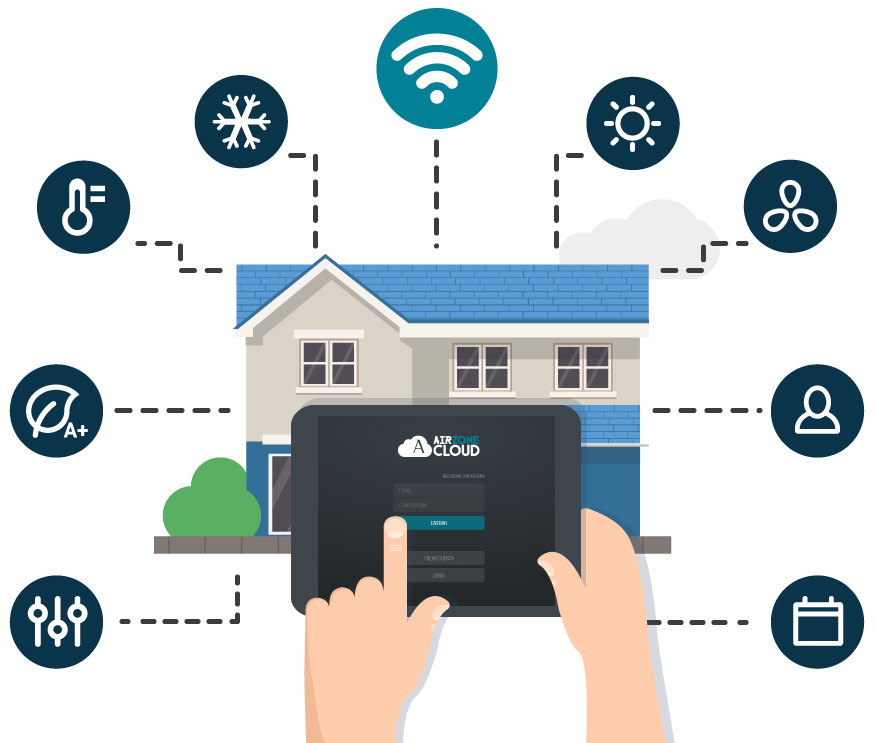 PLUMBING INSTALLATIONS
Production of ACS by air conditioning system DAIKIN or MITSUBISHI brand.
A facilities room will be provided in the basement with the necessary machinery for the operation, decalcified, sediment filter and dechlorination filter at the entrance of the facility that will provide great benefits by eliminating lime, chlorine, odors, dirt and sediment that can cause dryness , skin irritation, irritation of eyes, lungs and nasal passages, in addition to extending the life of appliances and facilities and save energy.
LEGAL NOTE: It must be taken into account that, although the utmost care has been taken to guarantee the accuracy of the information in this document OBRAS Y SERVICIOS VIALTI, S.L is not responsible for errors or omissions. These specifications do not constitute a contract, or part thereof, between any of the parties. The complete and final specifications will be available to buyers through a private purchase contract. The graphic documentations that appears in this documents is a simple recreation for orientative purposes and is not binding in any case.